Perfect loungewear for Winter 2020! Make the most of your time at home
The mornings are darker and colder. The evenings are longer and cosier and the UK is currently in a 4 week lockdown. Winter is getting into the swing of things so it's the perfect time to get some loungewear inspiration. Let's make sure we're extra comfy and cosy indoors this year as outside is not co-operating!
5 Cute Loungewear Sets for Winter
Loungewear seems to have become a staple to everyone's wardrobe and I am still here for it! Is there any better than being warm and toasty whilst hanging out at home? Today I am going to share 5 great loungewear sets I have seen recently and loved. Just hoping to inspire you to treat yourself to the most comfy winter ever!
Romwe Loungewear
This is the super cute woollen 3 piece set from Romwe. Costing £22.50 and ranging in sizes from 8 – 16. Giving off super casual vibes whilst giving the illusion of having your sh*t together. The added cardigan is perfect for those really chilly days and also the long trouser leg. The thick woollen pattern really adds to those Winter vibes. A small disclaimer that I have never ordered from Romwe but stay tuned as I recently downloaded their app.
Boohoo Vibes
This is the stripe insert rib hoody lounge set from Boohoo. Priced under £15 and really casual in the nice grey colour. Sizes range from 6 – 18 so a little more range in sizes there. The great thing about this set is if you need to run an errand. Add some cute trainers and a coat and you can nip and run your errands. Without feeling like you're still wearing your pyjamas. A perfect winter cosy outfit!
Shein Loungewear
The vibes of tie-die! Relaxed, calm and cool baby! This little number from Shein is gorgeous and ranges in sizes 16 – 26 and is a major moment. I love the fact you can cut this outfit up and wear it as an outfit and no one would know! Coming in at £21.49 this is the perfect pick for winter 2020. Remember that Shein has a longer delivery time than most and you may want to bear that in mind when ordering.
Newlook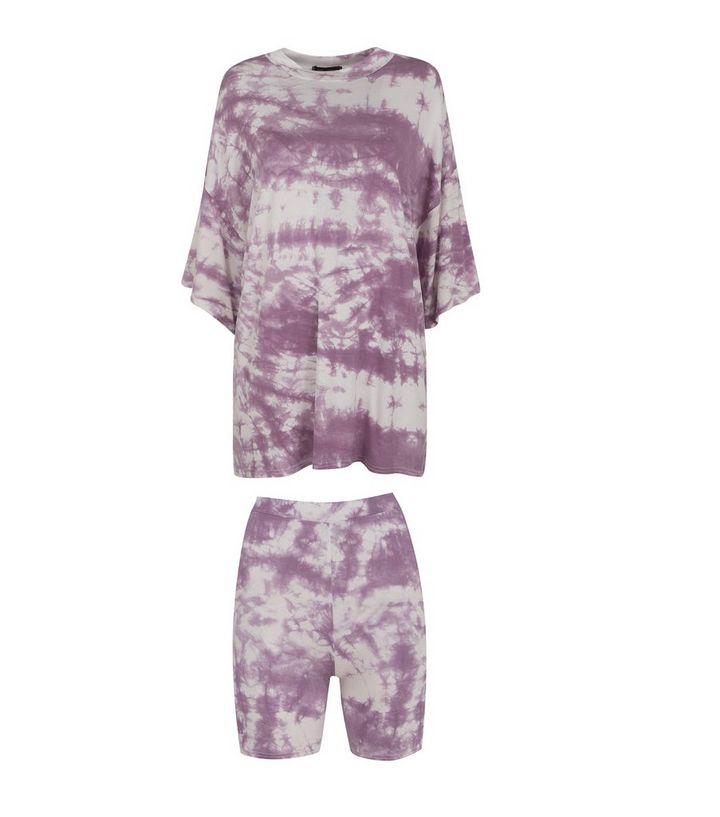 There is always that one person who is always hot! Even in the winter they're wearing shorts and a T. This is for you! With the dark purple tie-die this cotton loungewear set is perfect and leaves room for a new dressing gown! This comes in sizes 6 – 16 and is currently on offer for £17.24 so even more reason to grab a set and snuggle on the sofa!
Pretty Little Things
Pretty Little Things proving you can do anything in loungewear! This gorgeous teddy number is only £15 and comes in a range of 5 colours. Sizing ranges from 6 – 14 so not hugely varied. However the jumper can always be added to another outfit as can the joggers. Plus the teddy vibes are beyond perfect for winter. Don't you agree?
Are you obsessed with loungewear? I've recently been looking into purchasing a couple of sets for myself. As we'll be spending more time indoors this Winter than usual why not make sure you're as comfy as you possibly can be? I love my grey joggers but after a few years, they've seen better days. Which of these sets are perfect for you? Let me know in the comments below or over on Social Media pages. You can also click this link to find more options on Google.
Lots of Love
Tahnee xxx